More Hip Hop Opportunities for Students & Young People
Plus Hip Hop entrepreneurship on the world's most important Hip Hop podcast
📝 FROM THE E-DESK OF MANNY FACES
Hey friends, neighbors, supporters and haters! I got great feedback about the last edition, so for once, I didn't want to keep y'all waiting for another 3458937539 days for a new one.
I have a couple more great opportunities for students and young people. These are ways for them to use their connection to Hip Hop music and culture in ways outside of just entertainment — something that society blocks all too often.
In fact, the last two episodes of the Hip-Hop Can Save America! podcast are great examples of just how profitable that intersection can be when applied to entrepreneurialism.
If you know of any Hip Hop-related events like these, and others I've shared in past editions, just hit reply and send them my way so I can share them here.
And as always, if you're looking for a dynamic keynote or featured speaker who can talk about how lessons from 50 years of Hip Hop music and culture can help uplift humanity for the next 50+ years, reply or visit www.hiphopspeaker.com for more info!
— Manny
---
📣 A QUICK WORD FROM THE WORLD FAMOUS #BABYGIRLFACES
(You can have #BabyGirlFaces say your name too! Every bit of support helps me do what I do: visit

www.patreon.com/mannyfaces

to help support this work.)
---
OPPORTUNITIES FOR STUDENTS / YOUNG PEOPLE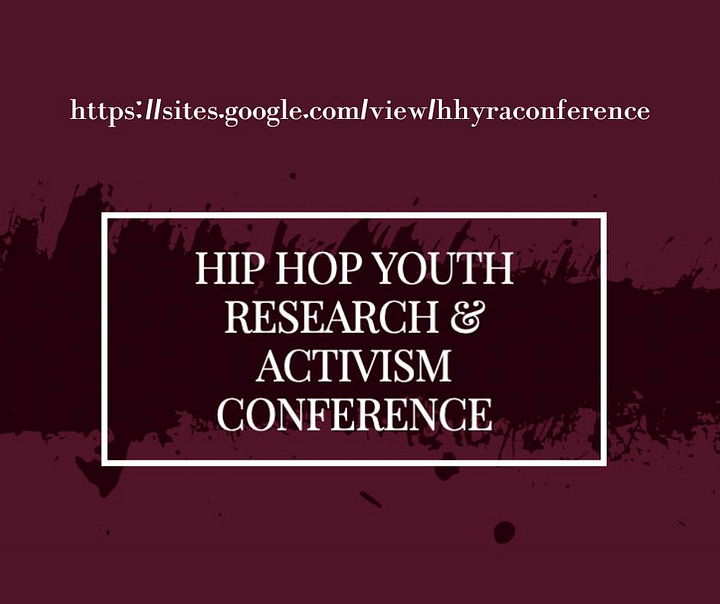 HHYRA (Hip Hop Youth Research and Activism) Conference
The annual HHYRA Conference will take place from 9am-2pm on Friday May 19th, 2023 at Rutgers University and will feature workshops and presentations around the ideas of youth identities, popular culture, and social justice led by high school and college students whose proposals are accepted by the HHYRA Youth Leadership Council.
The theme of this year's conference is, "Reconnections: Finding our purpose and each other through art, culture, and community." We seek youth workshops, presentations, performances, and artwork that explore healthy, culturally sustaining ways to reconnect to ourselves and to others. 
---
2023 Phoenix Hip Hop Architecture Camp
Get ready to explore the intersection of hip hop culture and architecture through hands-on modeling making, 3D modeling, and making your own music video! 
This year participants will create their own design concepts for music video sets, while exploring materials, textures, and lighting.
COST: FREE!
WHEN: Monday, March 13, 2023 - Friday, March 17, 2023
WHO IS ELIGIBLE: 6th - 12th graders
INFO/APPLY: www.hiphoparchitecture.com/phoenix
---
Illinois Summer Hip Hop Camp
ISYM Hip Hop engages middle and high school students in individual and collaborative creation and performance of original music in a variety of roles and styles. Participants will work in lab, studio, and workshop settings alongside experienced educators and musicians to produce beats, write and record lyrics, and prepare for a live performance at the end of the week. Variable supplemental activities will explore additional elements and foundations of Hip Hop culture.
WHERE: University of Illinois at Urbana-Champaign
WHEN: July 16-22, 2023
WHO IS ELIGIBLE: Students grade 5-12
COST: Resident – $800 (tuition, room and board) - Commuter – $550 (tuition and lunch only) - Financial aid may be available.
INFO/APPLY: https://music.illinois.edu/engagement-programs/isym/programs/session-3-july-16-22/isym-hip-hop/
---
New Jersey Performing Arts Center Hip Hop Summer Initiative
In celebration of the 50th Anniversary of Hip Hop, students will explore the elements of hip hop from remixing the old school and incorporating the new to exploring the culture. Students will learn Hip Hop history, production, emceeing, song creation and much more!
WHERE: Colton Institute for Training and Research in the Arts at NJPAC
WHEN: July 10 - August 11 (9am - 4pm)
WHO IS ELIGIBLE: Ages 9-18
COST: $1,250 (Financial aid and sibling discounts available)
INFO/APPLY: https://www.njpac.org/education-program/hip-hop-program/
Words I Mannyfest is a reader-supported publication. To receive new posts and support my work, consider becoming a free or paid subscriber.
---
Hip-Hop Can Save America!
- The Entrepreneur Episodes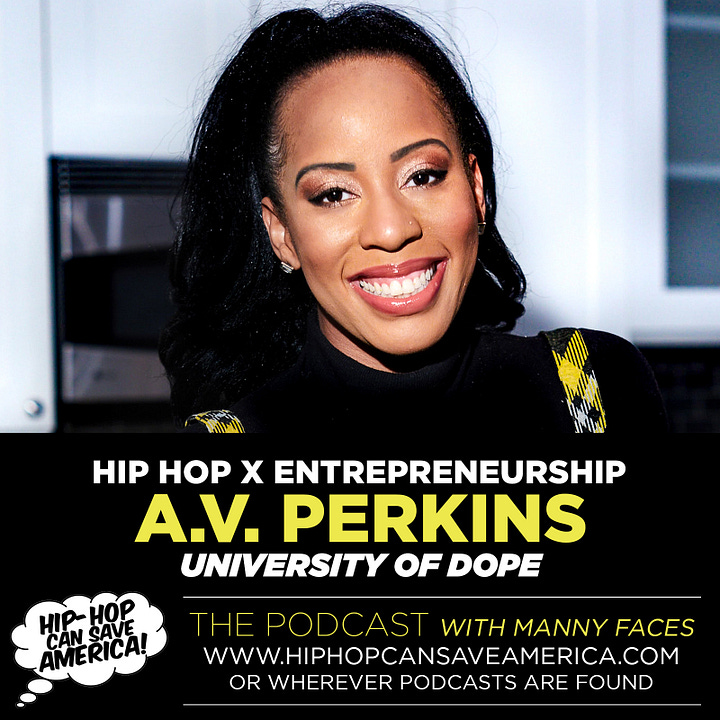 Click here to listen as a podcast
Click here to watch as a video
---
📅 MORE EVENTS
🧥 [NYC] EXHIBITION: Fresh, Fly, Fabulous: Fifty Years of Hip Hop Style - Exhibition at The Museum at FIT Feb. 8 through April 2
🏛️ [ATL] EXHIBITION: Close to the Edge: The Birth of Hip-Hop Architecture - Through May 15, 2023
📸 [NYC] PHOTO EXHIBITION: Hip-Hop: Conscious, Unconscious - Through May 21
📸 [NYC] PANEL x PHOTO EXHIBITION: Women in Hip Hop - March 8
🏫 [NC] Aspire2Higher Hip Hop IS Higher Ed Symposium - March 30 & 31
🏫 [VA] 2nd Edition of the Hip Hop Studies Symposium - April 21
HIT REPLY TO SEND US EVENTS TO POST!
---